MPW.66 / 2014
Platte City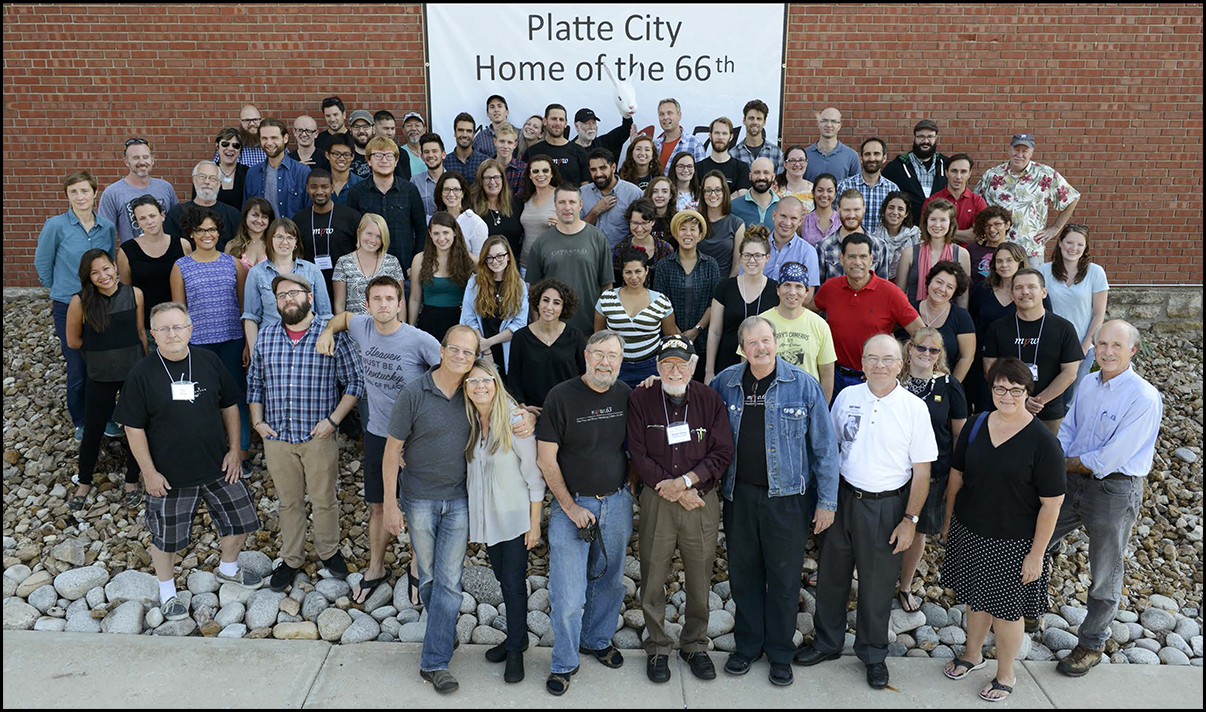 LOREN ELLIOTT / MPW.66

The 66th Missouri Photo Workshop participants, faculty, and crew gathered outside the workshop's headquarters for a group photo on Friday, September 26, 2016 in Platte City, Mo. The 2014 workshop included 44 photographers from 15 countries.
Welcome to Platte City, Mo.
Here's "the skinny" on MPW.66. Platte City threw its doors wide open and 44 photographers from all corners of the U.S. and 14 foreign lands walked through, exploring and documenting the stories they found. While the mayor handed out ceremonial keys to the city, community members not only opened their doors but also their hearts and lives. In doing so Platte City becomes the 46th town to grant MPW the privilege and responsibility of telling its story.
Venture through any of the portals these photographers chose to explore in still images and multimedia projects, and you'll find a compelling story. You can follow a veterinarian with a mobile clinic who travels the roads of Platte County with his dog Squirt ministering to his clients. Another door opens on the twilight of an elderly farm couple grappling with old age, dementia and the legacy of their land. Yet another portal takes you in to the life of an amazing girl named Grace who is undaunted despite affliction.
But really, step through any of these doors and you'll find a compelling and real story.
Photo Galleries Coming Soon