MPW.68 / 2016
Cuba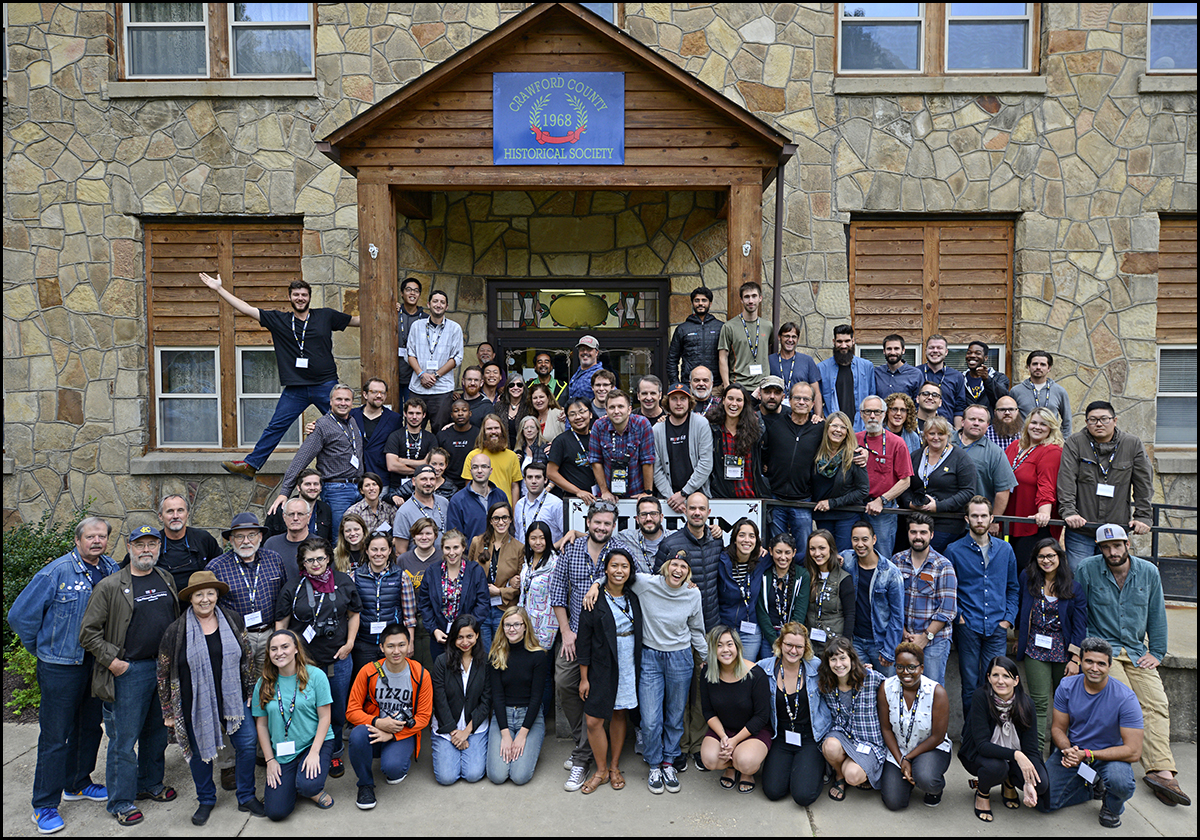 Michael Cali / MPW.68

The 68th Missouri Photo Workshop participants, faculty, and crew gathered outside the workshop's headquarters for a group photo on Friday, September 30, 2016 in Cuba, Mo. The 2016 workshop included 46 photographers from 15 U.S. states and 10 foreign countries.
Welcome to Cuba, Mo.
The railroad put Cuba, Mo. on the map in 1857. But long before that Native Americans, and later trappers and settlers, traveled nearby along the Osage Trail. Eventually historic Route 66 would wind along that ancient trail and through town, only to be rendered obsolete years later by Interstate Highway 44.
Cuba touts itself as "a small town with big ideas." A push for economic development, with support from a local bank, helped Cuba reinvent itself beginning in the 1980s. Now the community is home to more than 20 small manufacturing companies, no small feat for a town of only 3,300.
A mural project spruced up downtown and now historic Route 66 attracts nostalgic tourists from across the world. So locals weren't surprised when 46 folks arrived from 15 different states and 10 foreign countries the last week of September. The cameras they carried didn't even draw much attention; all tourists tote them. But this group of photographers was different. In town for the 68th annual Missouri Photo Workshop, they set out to visually explore Cuba, finding stories like the barrel factory that was a large part of the economic revival; or a local taxidermist who had a dream to somehow honor the Osage Indians who ruled this part of Missouri for centuries; or young Mennonite single women coming of age in a community within a community; or Cowboy Colt, a seven-year-old who dreams of riding the range.