The Missouri Photo Workshop
Books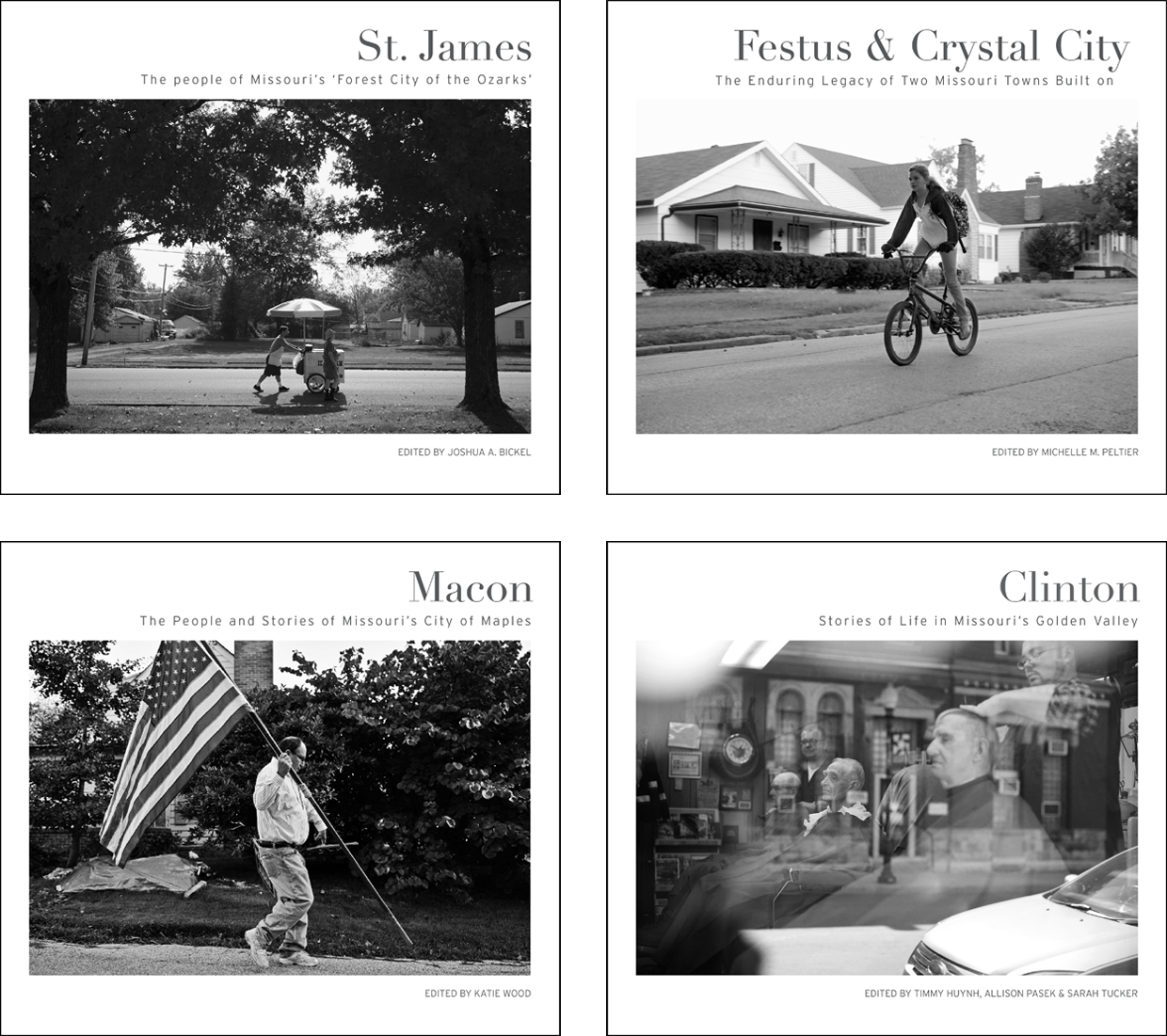 About the Books
In 1973, Professor Angus McDougall, head of the Missouri School of Journalism's Photojournalism Sequence, turned a teaching award into funding for the River Town book series. He created and led workshops in five small Missouri river towns: Lupus, Berger, Rhineland, Glasgow and Arrow Rock, where participating students learned to make intimate storytelling images and book editing
In 2006 and 2007, Professor Rita Reed's students revisited Arrow Rock and published a second book on the town in 2008. This prompted the dean of the Missouri School of Journalism to suggest publishing books on the small towns documented by future Missouri Photo Workshops.
In 2008, the Workshop visited St. James and produced the first of this new series, consisting of photo stories from both participants and University of Missouri photojournalism students. The workshop followed up in 2009 at Festus & Crystal City and in 2010 in Macon. The 2011 effort,Clinton, is hot off the press and is available now!
Click here to download aPDF order form or you can call 573-882-4882 to place an order by phone and pay with a credit card.