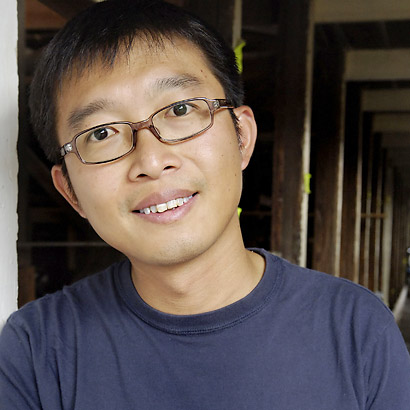 PHOTO BY SAMANTHA CLEMENS/ MPW.57
Francisco "Paco" Inzunza illegally came to the United States from Mexico 13 years ago. He settled in Marshall with his wife, Susy, who is the assistant manager of a McDonald's. They have two sons Paco, Jr., a senior at Marshall High School, and Anthony, a fifth grader at the Bueker Middle School. Paco is employed as a custodian at the same middle school.
Paco has a ninth grade education, but studied English for three years as an adult. He works as a volunteer interpreter for local hospitals, schools, and churches. In the past, he worked as an interpreter for the courthouse.
In 1999, he was involved in a murder case as a translator and a witness. He was forced to admit his undocumented status to authorities, but was allowed to stay in the country so he could help with the trial. The suspect was convicted with a sentence of 60 years.
Afterwards, Paco reported to the Immigration and Naturalization Services and was told his work permit wouldn't be renewed. After two years into the legal process, an immigration judge granted him a postponement of his deportation because of a backlog of other immigration cases.
Paco is very well received in Marshall. He translates for Latino people who know little English and helps them fill out forms and find housing. He had 15 witnesses from the local community lining up to testify for him at his hearing. His supporters have been lobbying to have a law change before his next hearing on Feb 13, 2007, so he can stay in the United States permanently.