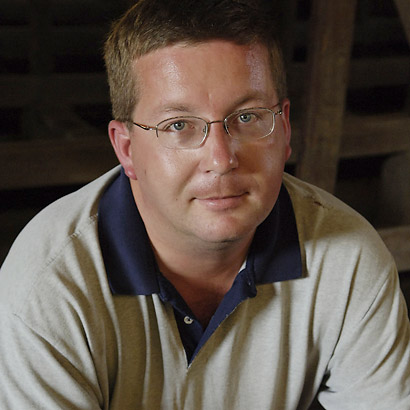 PHOTO BY SAMANTHA CLEMENS/ MPW.57
The Wood and Huston Bank in Marshall has gone against the trends of the banking industry and remained privately owned maintaining its history and character. Business partners Will Wood and Joseph Huston, Jr. started a warehouse, shipping and commission company in Arrow Rock in 1859. Since 1874, the Wood and Huston Bank has continued to provide financial services for Marshall and Saline County.
The businessmen closed that venture and the bank opened its doors before the first trains came to Marshall. Ever since, a member of the Huston family has been at the bank, most working their way up.
The building that currently houses the bank was constructed in 1906. The lobby maintains much of the look of that time while the bank has expanded through closed businesses to the west of its first location. The new expansion, modern in design when compared to the lobby, contains offices for the loan department, central operations and other offices for the bank that has grown to have locations in Springfield, Cape Giradeau and West Plains with a plan to operate long into the future.