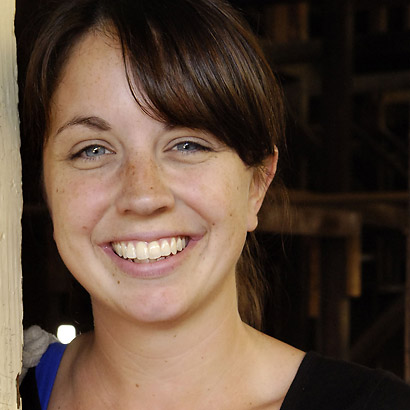 PHOTO BY SAMANTHA CLEMENS/ MPW.57
Bill McMellen, 35, has been the sole animal control officer for the Marshall Police Department since 1999. His job is to reduce the number of stray and mistreated animals in Marshall. He traveled the world for eight years with the Navy after high school and after returning to Marshall he worked in corrections and as a security guard before joining the police department.
In 1996, the year before the Saline Animal League was founded, 11% of the animals cared for at the Marshall Animal Shelter, the temporary home for animals owned by the city and operated by the animal control officer, were adopted. After years of close collaboration with the league, the police department reported that in 2004 the rate of adoption had risen to 95.8%, the same year Bill was chosen as employee of the year.
In May of 2005 Bill started taking a part-time class at the police academy at Central Missouri State University in Warrensburg, an hour away from Marshall. Tuesday through Thursday he leaves work at 4 p.m., arrives at school by 6 p.m and doesn't get home until after 11 p.m. He spends most Saturdays at the academy as well. As a result he rarely gets to see his wife Jaime and his 3 year-old daughter Chloe. Despite his busy schedule Bill manages to do well in school and at his job, regularly rescuing abandoned and neglected animals and keeping track of the people responsible for them. He looks forward to his November graduation after which he will move on from animal control to become a full-time police officer for the Marshall Police Department.