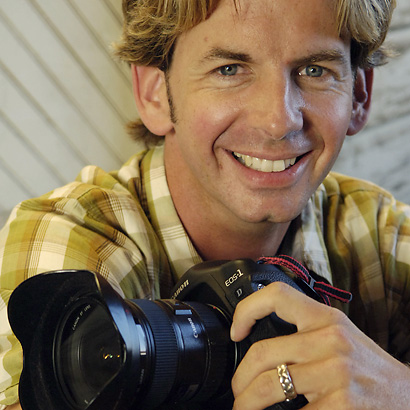 PHOTO BY SAMANTHA CLEMENS/ MPW.57
Family-run farms are struggling across the United States as large corporate farms grow, but in Saline County, young people give hope to their family farms by returning to cultivate their father's farming legacies. Farmers like Matt Riley, 32, wife Julia, 32, and their son, Jaden, 4, continue the Riley farming legacy as the fourth generation of Rileys to farm. Gary Riley, 60, and wife Cheryl, 60, have worked their Riley Farm Show Steers operation since Gary graduated high school. Gary's grandfather, Matt Riley, and father, Russell Riley, were drawn to Missouri because of its rich, deep soil.
"It's really wonderful to have him (Matt Riley) there, that you can depend on him and count on him to take over," Gary Riley said about his son, who was "tired of the corporate world", working in the agriculture chemical and feed sales business to come back and work with his father three years ago.
Gary and Cheryl's oldest son, Tim and wife April, Grace, 5, and Noah, 20 months, also owns farm land across the road, but maintains his full-time job working in large equipment sales in the Kansas City area.
The Rileys love taking care of their cattle and treat them with special care so that they are healthy when for breeding them as show cattle, which are purchased by 4-H and Future Farmers of America (FFA) students. They also farm row crops such as wheat, hay, corn and soybeans. "I don't need to go on vacation," Gary explains, "all I have to do is go outside and work and I'm happy."
"We've got a pretty good influx of younger generation to come back to run the family farm," Gabe Ramsey said, sales manager for Central Missouri Agri Service. Ramsey said youth are drawn to Saline County because the quality and depth of soil gives them hope for farming success and confidence to carry on their father's legacy. Saline County often ranks in the top four row crop producing counties in Missouri, Ramsey said.
As prices rise in all sectors of farming, Gary Riley teaches his sons that they can be successful if they save their money, have a strong work ethic and maintain good management skills.