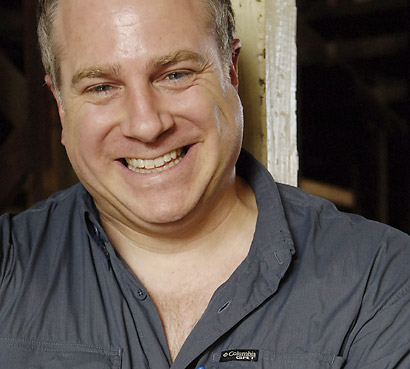 PHOTO BY SAMANTHA CLEMENS/ MPW.57
Sure, Marshall, Missouri has it's fair share of the ugly stuff that most of us would rather not think about-just like every city in America. Fortunately for the citizens of Marshall and Saline county they have a dedicated man, Deputy Richard Miller of the Saline County Sheriffs Department.
Sheriff Wally George describes Richard Miller as his "top deputy" and "methamphetamine expert." Miller spends his afternoons and evenings busting illegal drug making labs, hauling in sex offenders, and even arresting the occasional citizen that happens to assault a fellow deputy. With all of the darker things Miller must cope with on a regular basis, one would think a man in this line of work would become cold, cynical, and emotionally removed from "normal" civilian life.
Anna Miller, Richard Miller's wife of 8 years also works at the Saline County Sheriff's department-as a dispatcher. They also have two beautiful and amazing adopted children, 1 year old daughter, Paige, and 3 year old son, Nathan. Fortunately for the Miller's, they're able to work complimentary shifts for the Sheriff's Department. The Miller's do not believe in putting their children in day-care. So they each take turns caring for the kids when the other is at work. When off-duty, Richard, the tough, drug busting, star deputy, cares for his two small children, poopie diapers and all.
Working in such a dangerous profession, Anna says, "I never stop worrying about him, but Richard's really good about calling home if he's going to be late," and she adds, "I hate waking up in the morning and realizing he's not there."