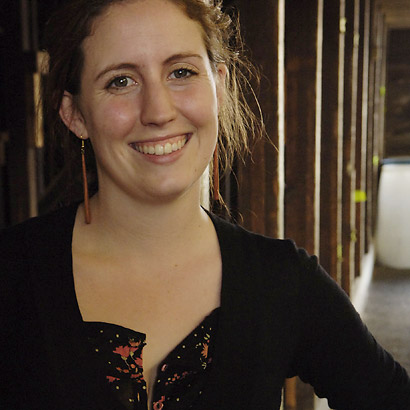 PHOTO BY SAMANTHA CLEMENS/ MPW.57
Working Up

by Amanda Lucier

The 57th Missouri Photo Workshop | MPW.57
Terri and Darren Facen are a couple living in Marshall, Missouri with four kids under the age of nine, one income and substantial credit card debt. Like so many other low-to middle-income families, the Facens are finding that the income of a single wage earner is no longer sufficient to cover the rising expenses in health care and housing. With four children, childcare is not within reach of their budget and Terri left the work force to stay home. The Facens face their days with faith and humor. "God is a way-maker," says Terri, "and we just know he's going to find a way for us."
Theirs is a rich life, if not a wealthy one. The Facens are an integral part of their community; Darren is an associate pastor at his church, the director of two gospel groups in which Terri sings soprano and he is the Childcare Services Manager at Butterfield Youth Services. While Darren's 17 years of work experience at Butterfield and master's degree would qualify him for a more lucrative position, he has found meaningful work there and Butterfield is almost a second family. Darren has a commanding presence. With the style of a preacher, he teaches by example the quick responses and boundless compassion the job demands.
With four kids headed for high school, college, and marriage, the Facens have a long road ahead of them. They have begun saving money for a larger house through a matching savings account run by the Missouri Valley Community Action program. Terri looks forward to rejoining the workforce in a few years, when the last of her children have entered school. "God has taken us this far," says Darren, "and we trust that he will continue to show us the right path."