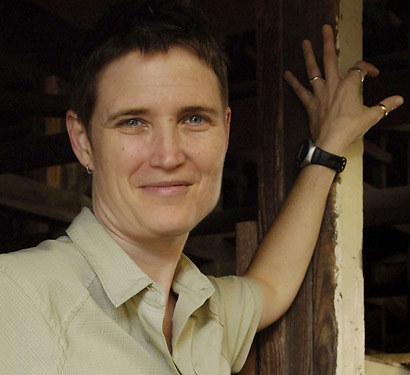 PHOTO BY SAMANTHA CLEMENS/ MPW.57
Bob Rogers is a little different than the TV counterpart who shared his name. Most people around Marshall know him because of Jackson, a Jack Russell Terrier he pulls around town behind his scooter. The two have been near constant companions for the past two years. They started walking together but Rogers soon figured out a way to rig a cart behind the scooter.
A 23-year army veteran, Rogers sustained serious back injuries in both Germany and Vietnam. Added to these health problems Rogers suffered serious burns in 2004 when a gasoline tank exploded. Through it all Rogers has maintained a positive attitude. He now works 20 hours a week grading roads near Blackburn and spends time with his wife Ella between rides around town with Jackson.