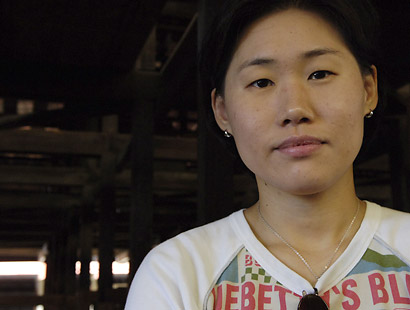 PHOTO BY SAMANTHA CLEMENS/ MPW.57
Gwen Banks, 57, has been a hairdresser for 38 years and has her own shop just off of the square in downtown, Marshall. Banks took on the role of mother when her oldest daughter left her five children in Marshall to work in traveling in carnival. Banks has taken on the responsibility of taking care of all five grandchildren: Jonathan 15, Summer 13, Dallas, 7, Drew, 5, and Sadie, 4.
She used to have her own house, but could no longer afford it after putting all of her money toward supporting her grandchildren. The six of them now live in a rented a two-bedroom house. Despite these hardships, Banks does not blame her daughter."'Kids are one of the greatest gifts God gives us," she said. Banks has diabetes and had thyroid surgery Friday. She is a minister at the Community of Christ and believes her life has been very blessed.