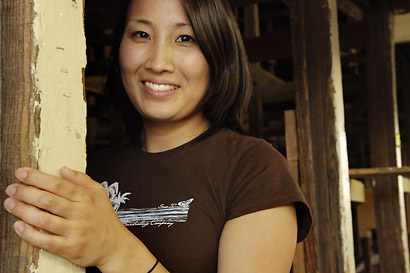 PHOTO BY SAMANTHA CLEMENS/ MPW.57
Diane Swift, a wife and mother of six children maintains a sense of humor despite her busy schedule. She wonders what she did in her spare time before having children.
Her children range from 8 to 18 years old. The older boys spend most of their time at home playing video games while the younger children fight for her attention. To add to the busyness, she recently opened the doors of her home to four friends who lost their home to Hurricane Katrina. Among the chaos, she binds the family together.
Diane has an exhaustive routine: getting the kids to school, paying the bills, working full time as the Director of Medical Records at the Marshall Rehabilitation Center, teaching a medical term coding class at the State Fair Community College in Sedalia and does medical coding for a surgeon.
She believes you can always make time for what you want to do.