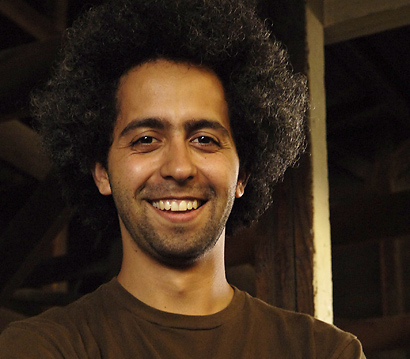 PHOTO BY SAMANTHA CLEMENS/ MPW.57
One by one members of the choir start arriving for Diana Malan's music class. Before taking their seats in the semi-circle around the piano they head to the shelf at the back of the classroom to get their folders. For a few minutes they chat with the teacher and among themselves, then warm-up begins with a series of Do-Re-Mi's. For the next 50 minutes angel-like voices will resonate in harmony as they go from one song to the next.
Malan, as most students call her, is part of the Faculty Senate and the head of the department of Dance, Music and Theater at Missouri Valley College in Marshall, Missouri. During the morning and afternoon she conducts the gospel, concert and a capella choirs and teaches individual lessons to advanced students. Each term the College puts on a musical and a play and her evenings are spent being the musical director of them. Her schedule is a busy one.
As she walks through campus she'll encounter students and faculty members with whom she'll exchange a few words. Her day is hectic, but she remains calm, patient, and friendly. It may be the music that maintains her serenity. After 15 years of teaching, last year Diana Malan received the Teacher of the Year award.