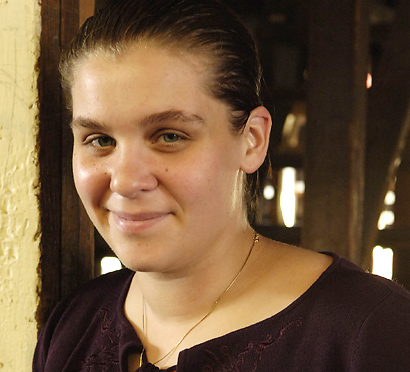 PHOTO BY SAMANTHA CLEMENS/ MPW.57
Life changed for Jim and Rosie Thomas after their children were born, but not for the typical reasons. During her second pregnancy, Rosie started down a road that some doctors still don't acknowledge.
The signs of Rosie's illness began after the birth of her second child, Della, when she was 30. In 1982, while relaxing on her sofa with her newborn, she said she felt as though she lost control over her limbs, and that she felt the sensation "threw me plum over off the couch." Rosie said she is especially sensitive to the chemicals found in chemically treated, cleaning products, cosmetics, carpets, interior paints and many other common household products.
It took many years before doctors suggested her illness might be related to exposure to a fungicide sprayed on a nearby wheat field. Once she was removed from her home, Rosie said her condition improved, though she was not entirely symptom free.
Rosie's family moved many times, but finally decided to build a home in order to get rid of anything that would aggravate her condition.
In 1994, her husband Jim Thomas, built a 24x24 foot single room home on his family's 1928 farmstead. Though the Thomases didn't intend to make the residence permanent, they still live there today.
The house was painted a vivid shade of green because Rosie said she finds the color soothing.
Her condition has consumed her husband's attentions, making it difficult for him to hold down a regular job in the farming industry. To accommodate his wife's need for organic produce and continue in the farming industry, Jim converted his row crop farm into an organic farm in 1999. There Rosie helps harvest the crops and maintain the farm and their house.
Rosie said leaving their home is difficult, but she is a regular at Cavalry Baptist Church where she teaches a preschool class. Rosie and Jim said they credit their ability to cope with her condition to their faith in God.
Though recent blood tests show Rosie's body is beginning to rebuild, Rosie is still wary of some situations. Rosie and Jim are looking foreword to their son Jake's wedding in December. She said she hopes she will be able to participate in the ceremony by walking down the carpeted aisle, though they will be taking no chances.
A reassuring "please no perfume" included on the invitations might help her chances.